Fun, Colorful and Casual Striped Fashion for Women
Casual Striped Fashion for Women
Grab attention and create visual impact with these beautiful casual striped fashions. Perfect for wearing casually out for errands or even on weekends.
Blaire Camel Striped Ribbed Bodycon Sweater Dress – Fall Striped Outfit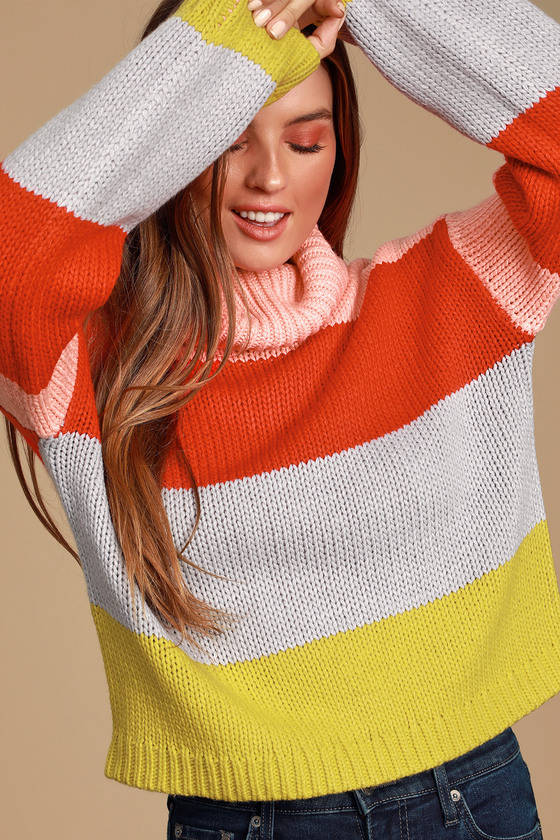 Color Me Cozy Pink  Color Block Sweater – Colorful Long Sleeve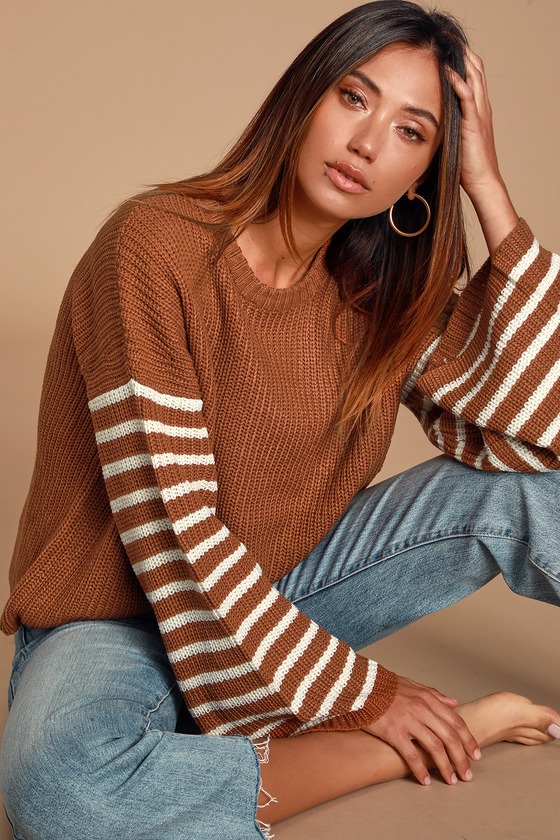 Rust Brown Striped Bell Sleeve Sweater – Fall Long Sleeve Outfit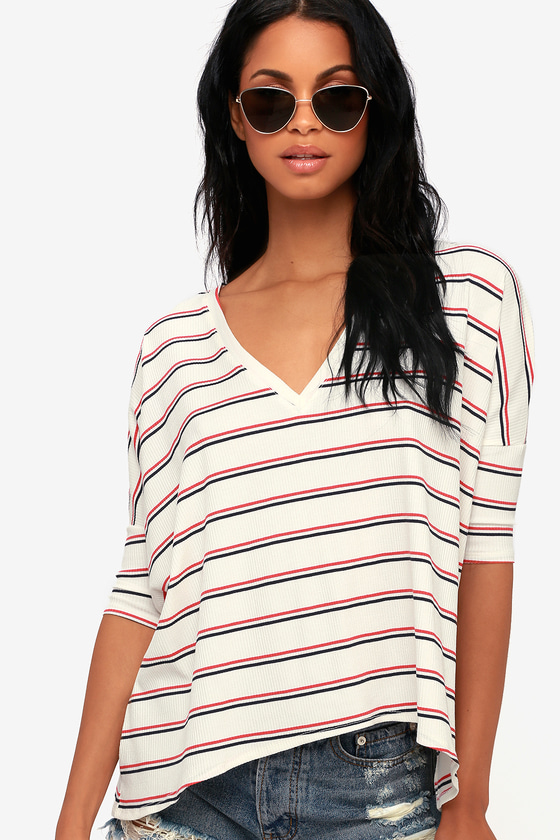 Starting Line Ivory Striped Tee – Trendy Striped Blouse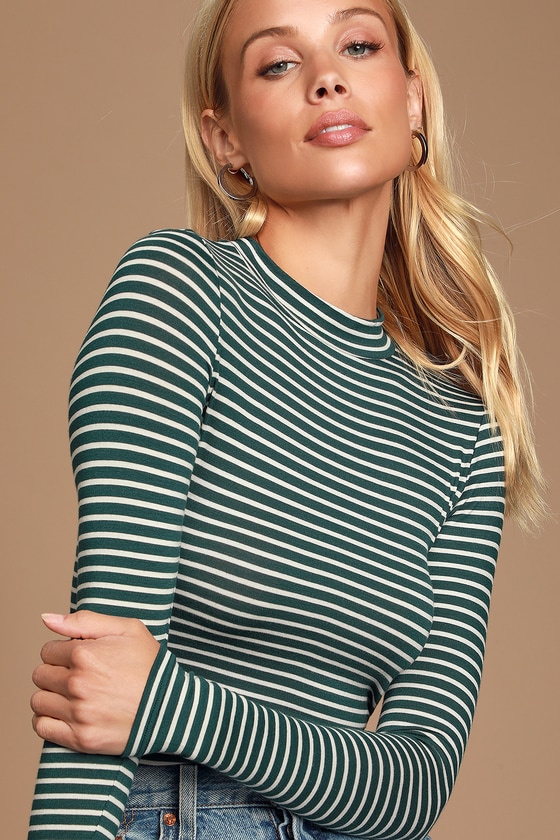 Anything is Posh-ible Black Striped Blouse- Long Sleeve Outfit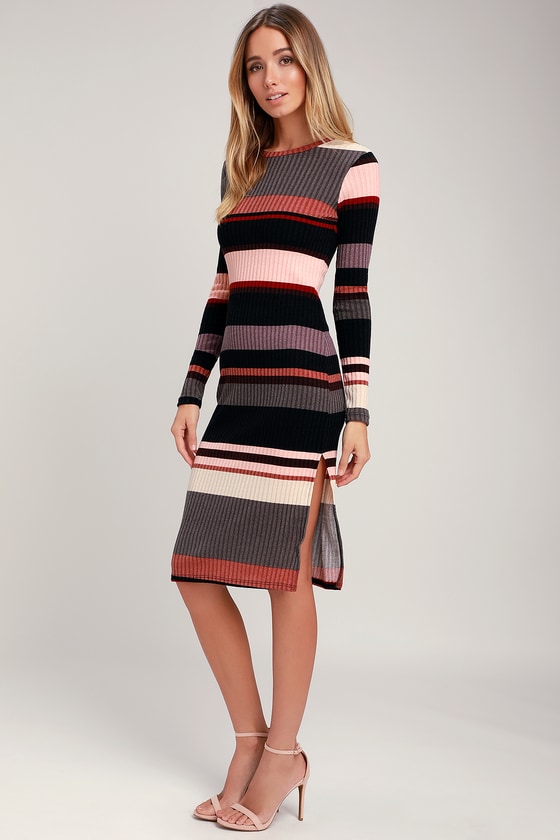 Mauve Striped Ribbed Long Sleeve Midi Dress – Fall Long Trendy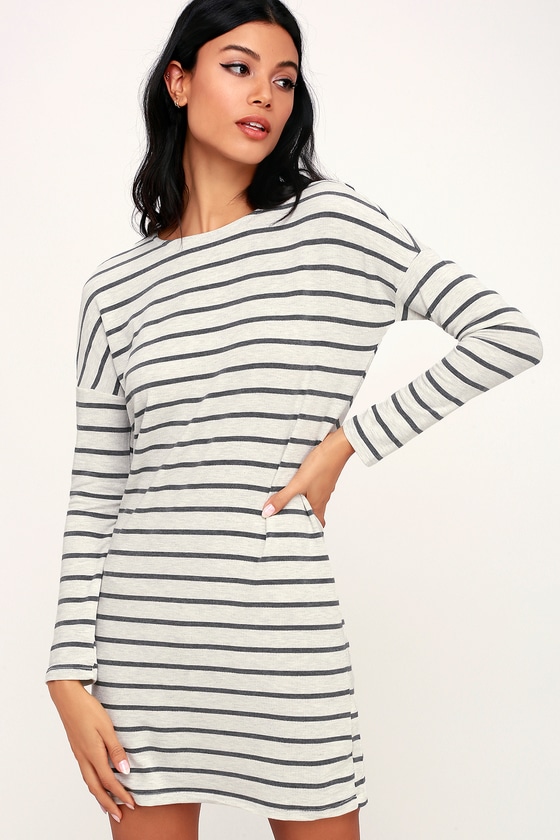 Simply Put Grey Striped Long Sleeve Shirt Dress – Trendy Career Outfit
Chlo Peach Striped Long Sleeve Open Back Top – Trendy Fall Outfit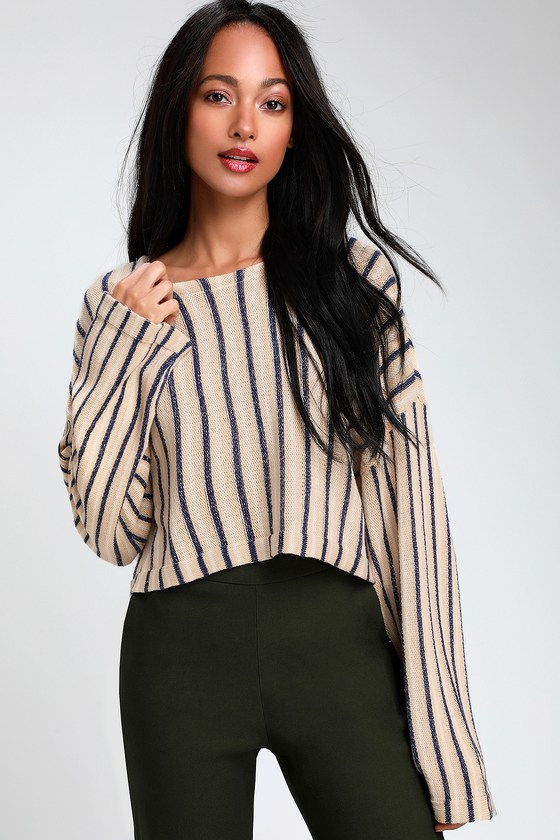 Navy Blue and Beige Striped LOng Sleeve Sweater – Trendy Outfit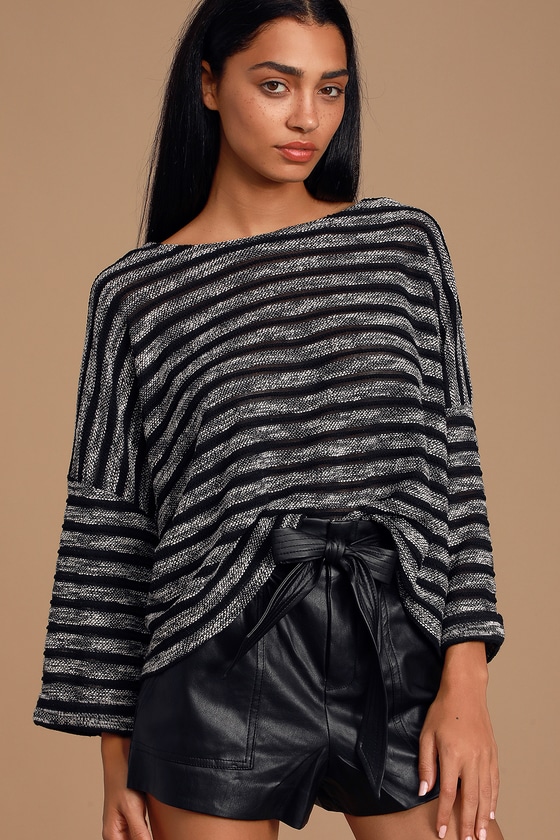 Black and White Striped Knit Sweater Top – Trendy Long Sleeve Outfit
Trendy Casual Striped Fashion for Women
Super casual and popular these casual striped fashion outfits are the epitome of trendy.  Perfect to adding variety to your wardrobe.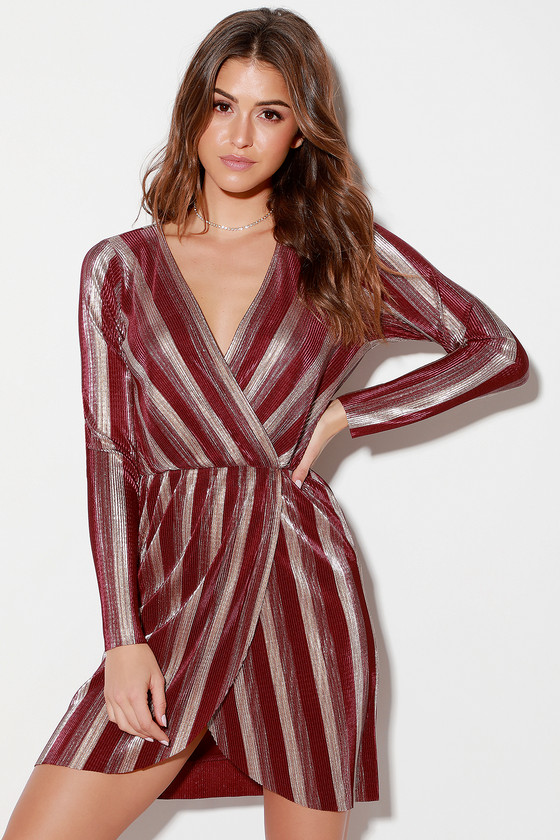 V.I.P. Party Gold and Burgundy Striped Pleated Long Sleeve Dress -Fall Trendy Outfit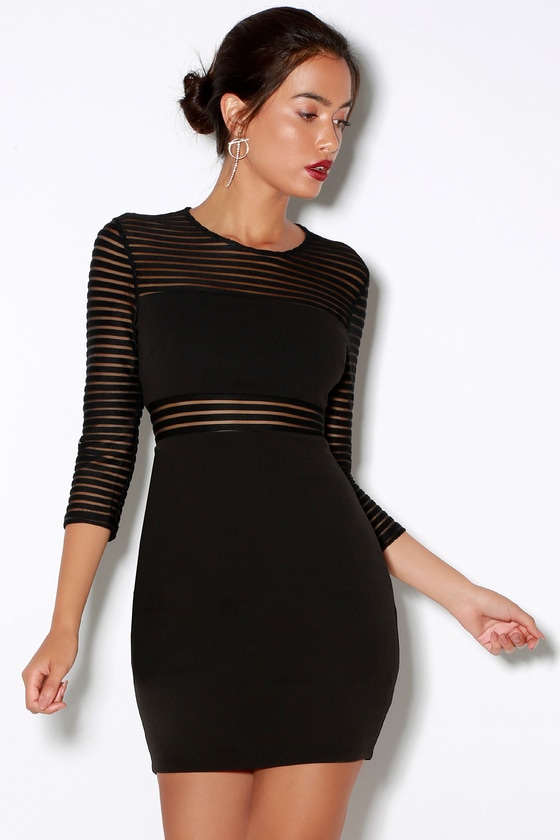 Perfect Mesh Black Bodycon Dress- Trendy Little Black Cocktail Striped Outfit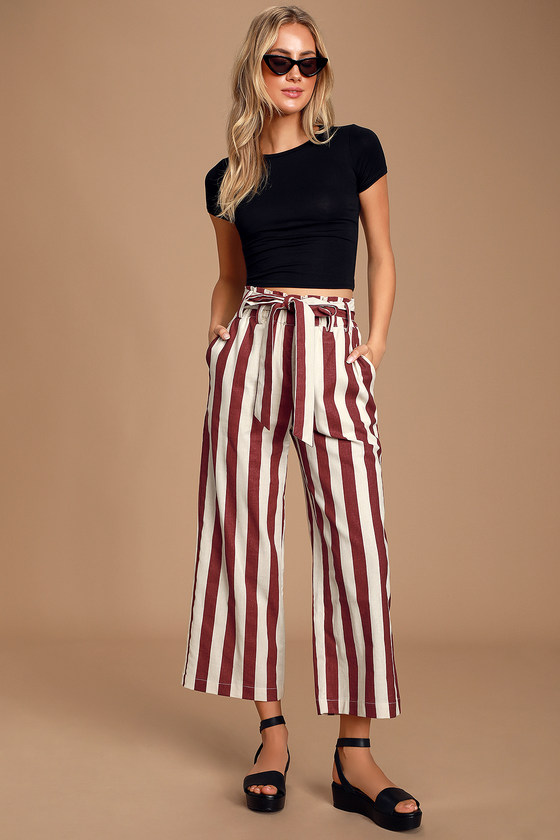 Myriam Cream and Burgundy Striped High-Waisted Culottes – Trendy Jeans Outfit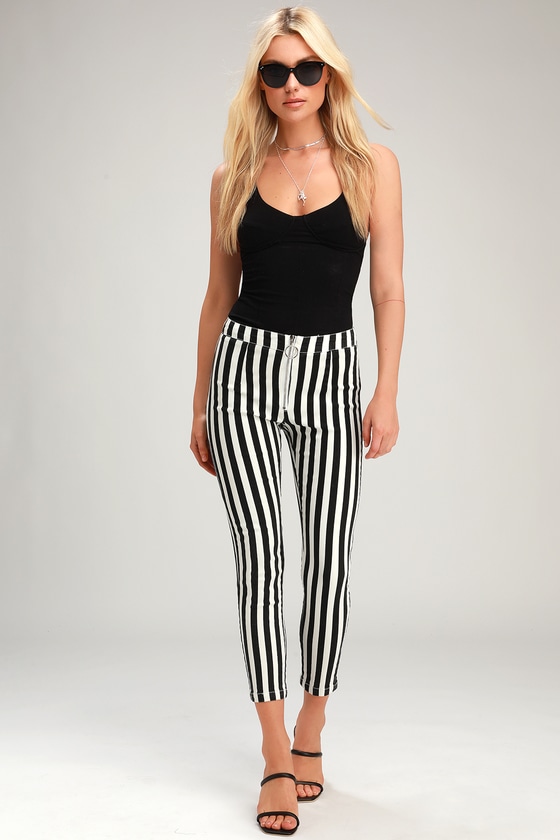 Aptitude Black and White Striped Zip-Front Cropped Skinny Jeans – Trendy Cute Outfit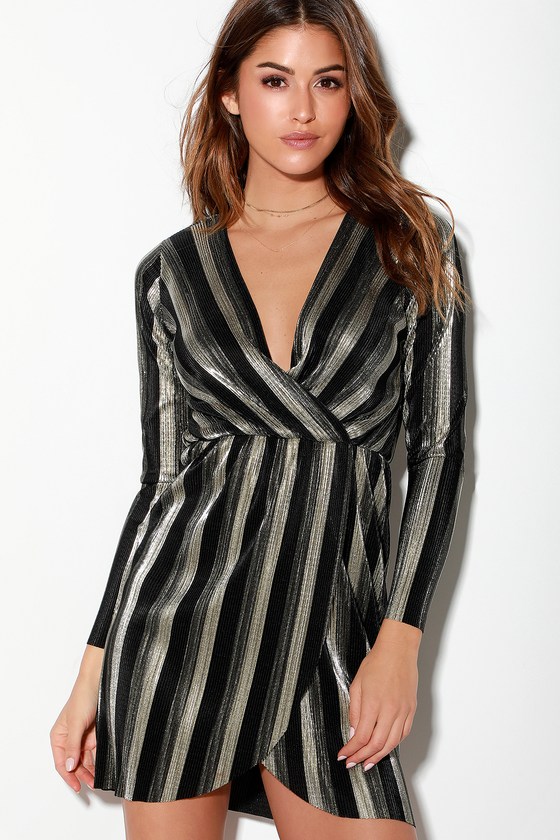 V.I.P. Party Gold and Black Striped Pleated Long Sleeve Short Dress – Trendy Classy Outfit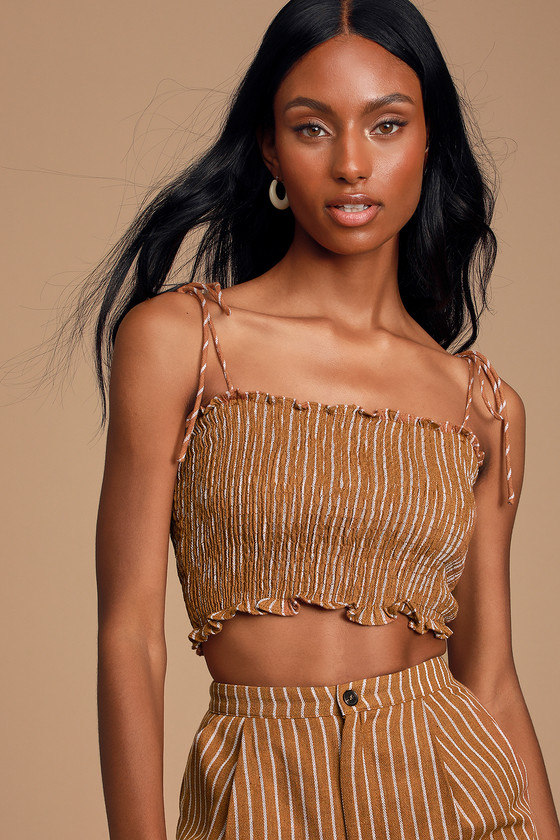 Carine Camel Brown Striped Smocked Crop Top Blouse – Trendy Fall Outfit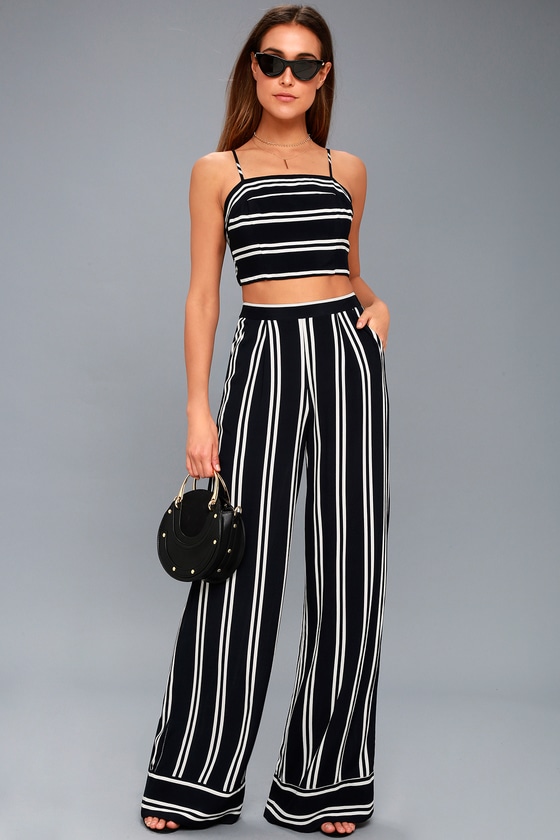 Coastal Living Blue and White Striped Two-Piece Jumpsuit – Trendy Nautical Outfit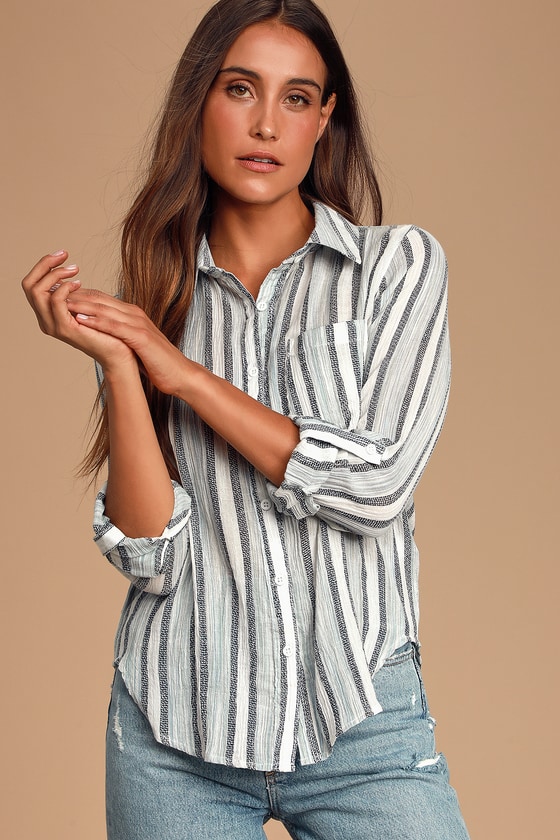 Kinsay Blue and White Striped Long Sleeve Button-Up Top – Trendy Career Outfit
Fun Casual Striped Fashion for Women
Create a fun and happy first impression with these amazing casual striped fashion for women.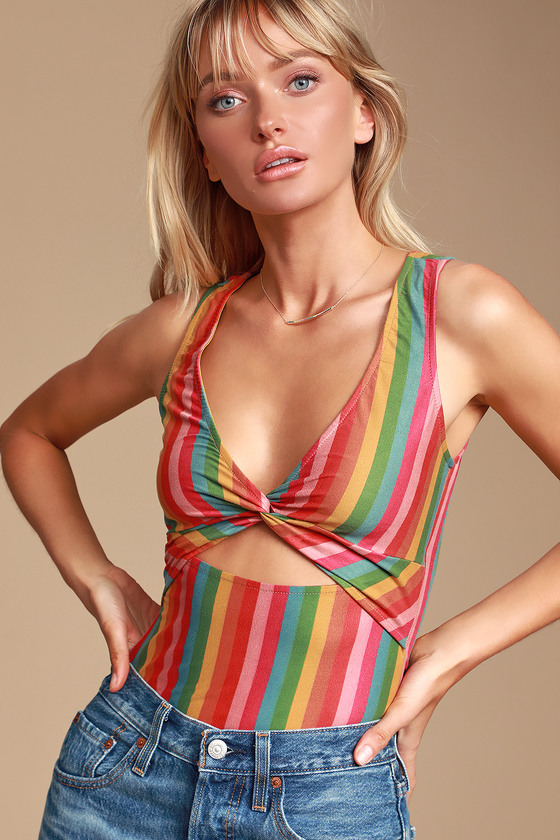 Clear Skyes Rainbow Striped Suede Cutout Twist-Front Bodysuit – Trendy Striped Outfit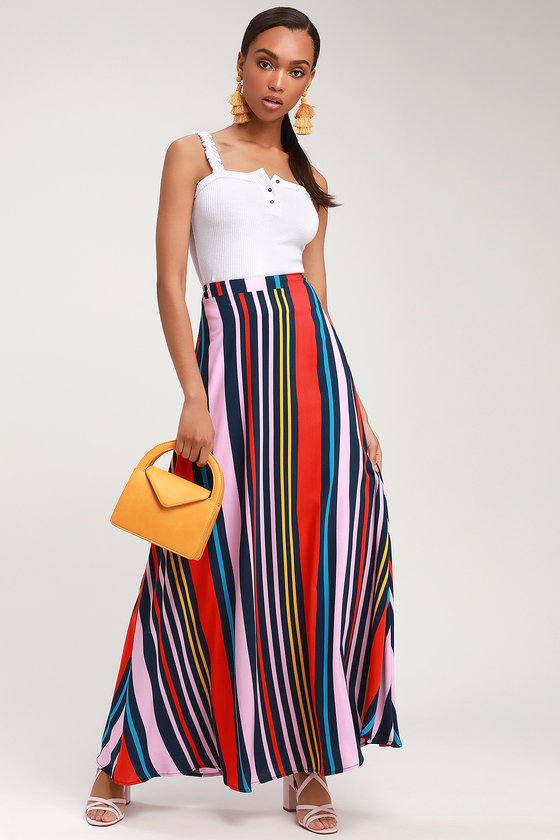 Van Nuys colorful long Striped Maxi Skirt – Elegant Trendy Long Classy Outfit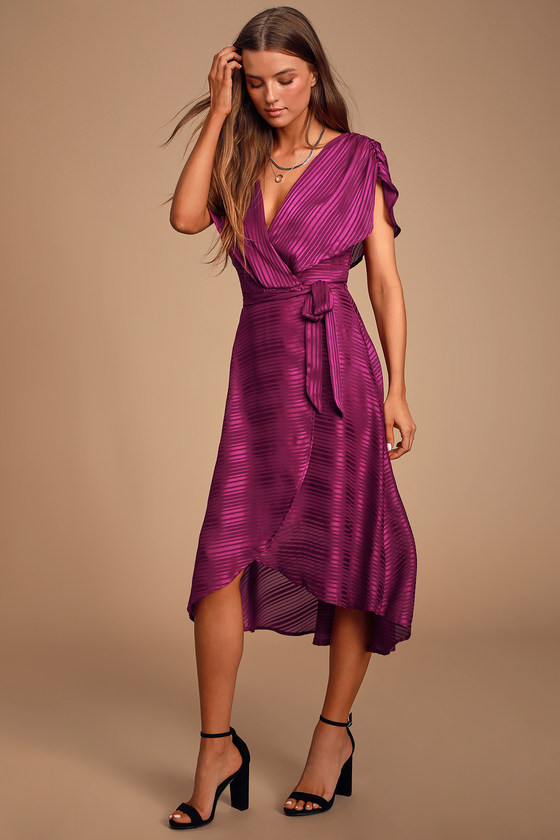 Lenita Plum Purple Striped Satin High-Low Midi Dress – Trendy Long Classy Outfit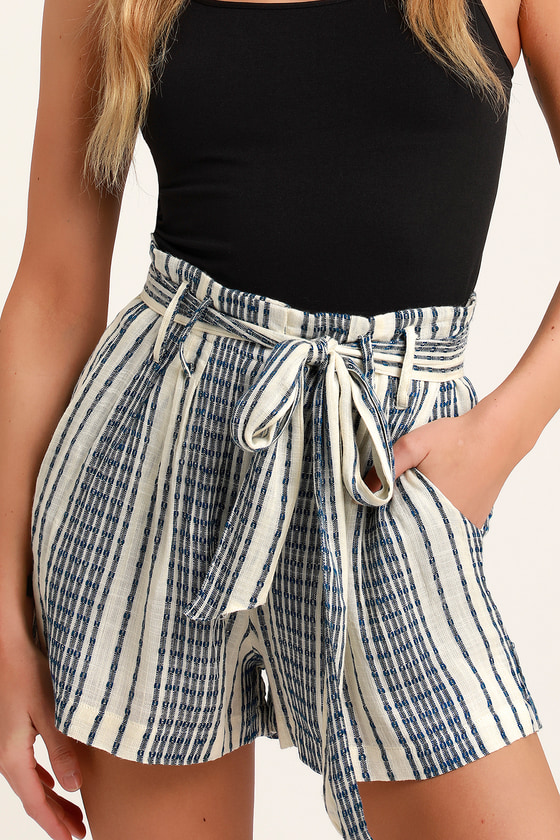 Laguna Blue Striped High Waist Shorts – Trendy Casual Career Outfit – Summer Fashion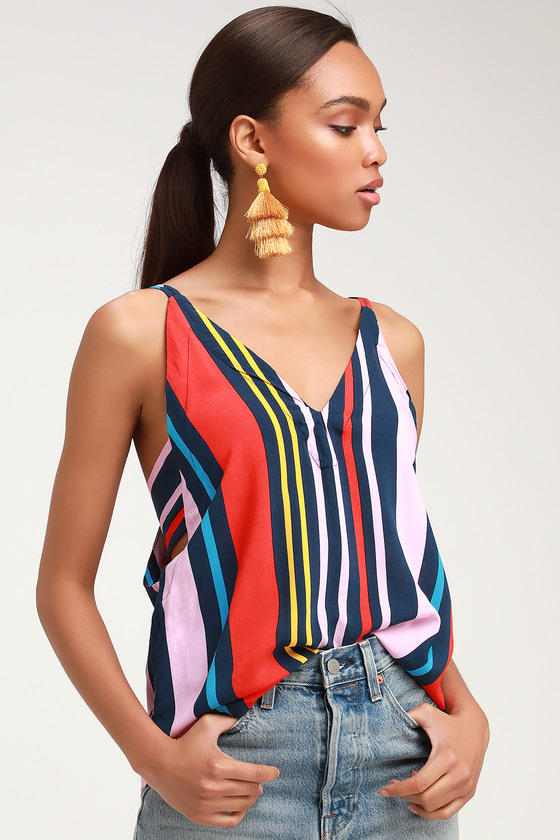 Adrift Navy and red Striped Tank Top – Funky Chevron Trendy Blouse – Colorful Spring Summer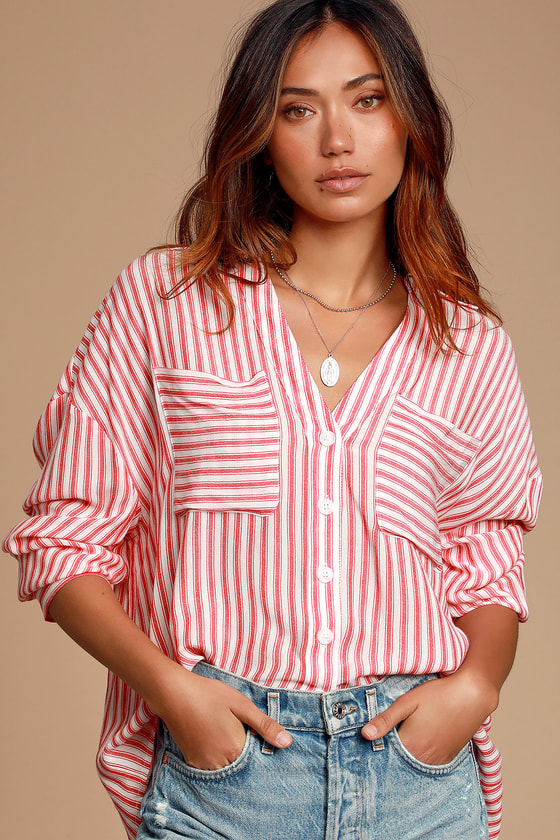 Azariah White and Red Striped Oversized Button-Up Top – Pretty Trendy Blouse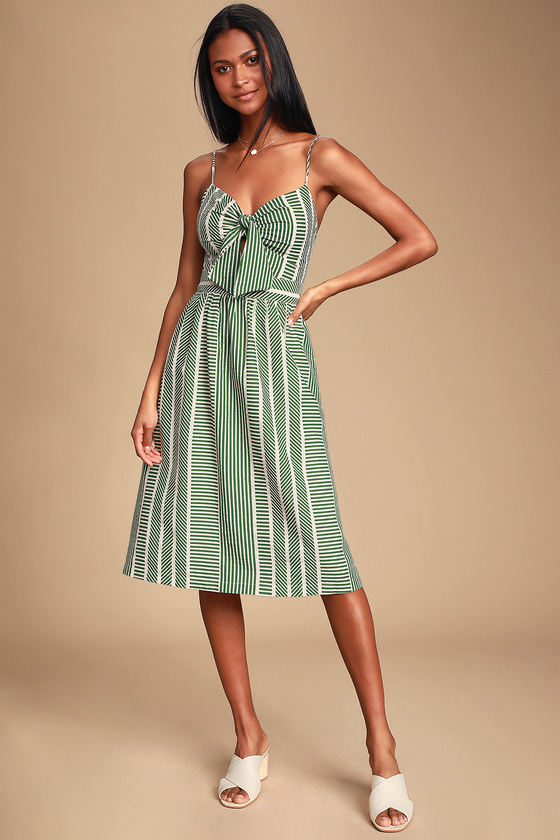 World Wonder Green Striped Tie-Front Midi Dress – Trendy Long Boho Chic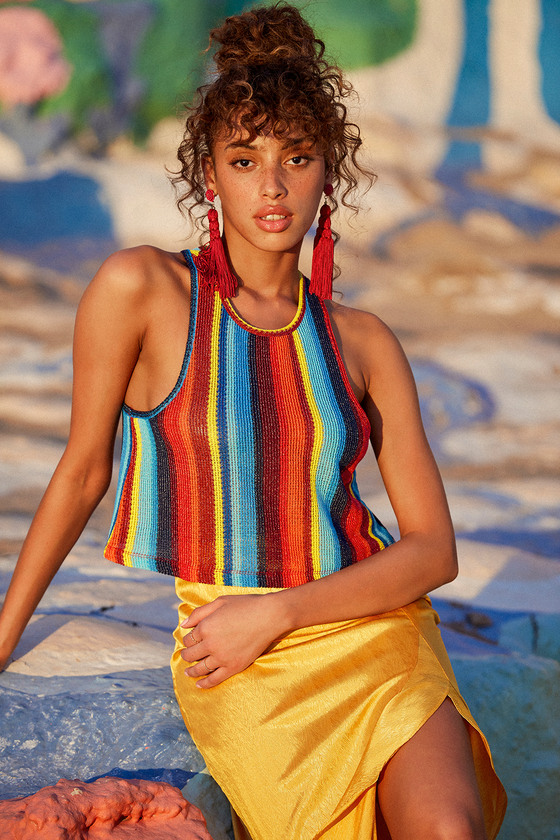 Rainbow 'Round Me bright Striped Sheer Knit Tank Top – Colorful Trendy Blouse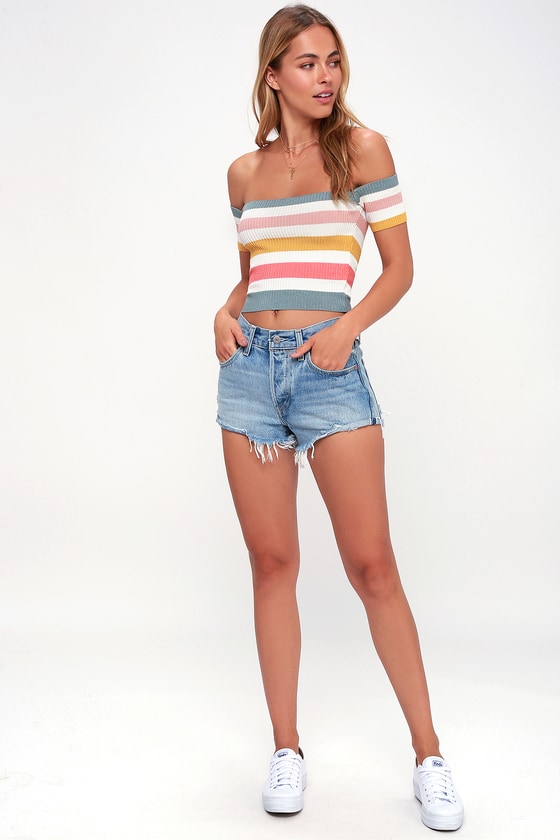 Hot Stuff White Striped Off-the-Shoulder Crop Top – Trendy Blouse Spring Outfit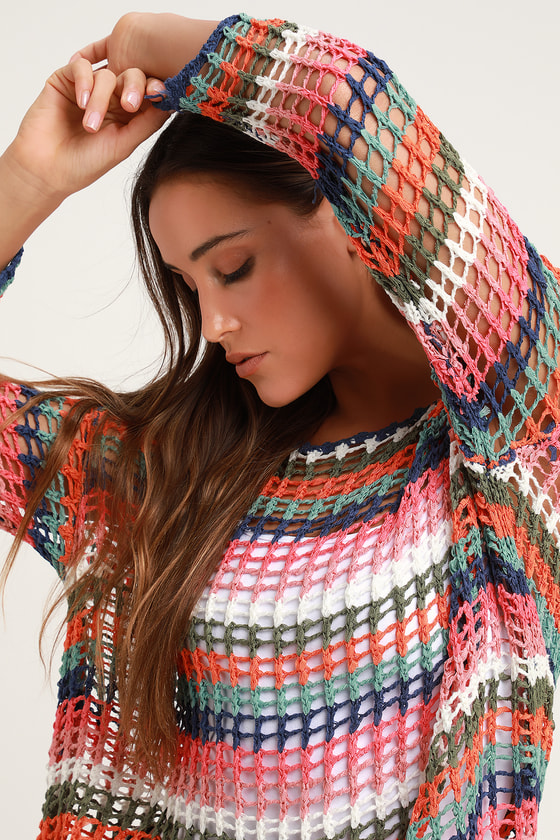 Linda Leigh dark Blue Multi Striped Crochet Sweater Top – Long Sleeve Blouse
Before you go check out some of these fashion forward pages